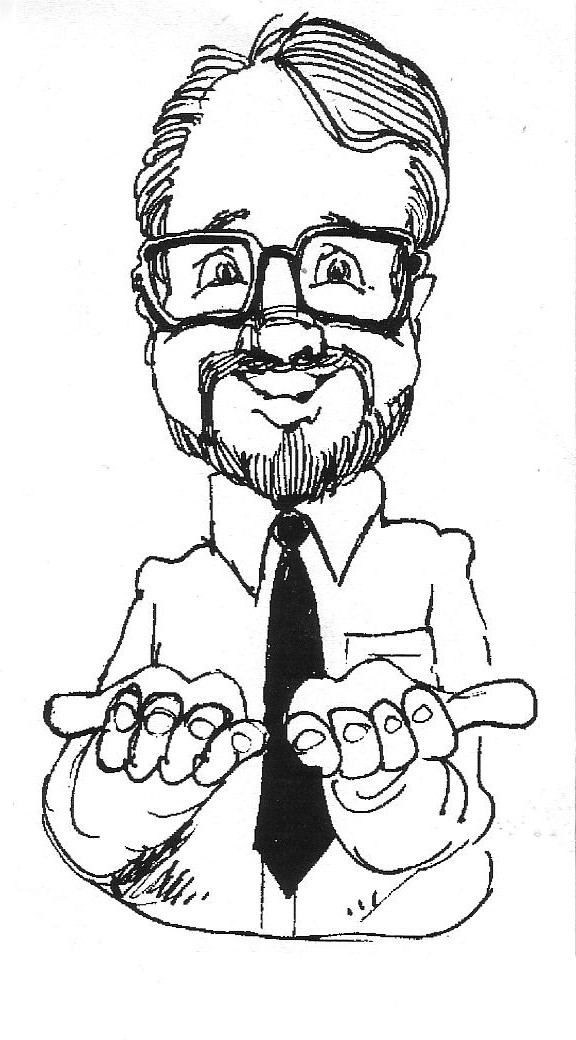 David was raised in a family where exposure to occult beliefs and practices was accepted as normal. In his early 20's he was challenged from the Scriptures regarding his occult involvement. He repented and embraced the Gospel, encountering the light and person of the Lord Jesus Christ over 50 years ago.
David's early adult training was in the Engineering Industry, progressing to a Research and Development facility of the Defence Science and Technology Organization in South Australia. This was in the Engineering field, graduating to Quality Control, Supervision. Later he changed into the field of Industrial Relations, and then into a Management and Training role.
Raelene gained her Diploma of Teaching, B.A. in Education and studied to a Masters level in Counselling and has had 25 years Primary Teaching experience. They graduated with Diplomas from Sunrise Bible College some years ago.
They are currently credentialed with Connexions International Ministries, and previously Bethesda Movement International (BMI). They have been recognised as "Ministers at Large" to the Body of Christ addressing areas of trauma and social and emotional dysfunction, and the effects of early childhood abuse and trauma which spans beyond denominational boundaries. They have been in fulltime Ministry for approximately 20 years.
David continues to be concerned and grieved at the extent of naiveté and ignorance that exists throughout
Christendom. This includes the rampant apostasy, and the infiltration of occult practices into churches of all persuasions in the 21st Century. The Apostle Paul pronounced with confidence, "Brothers we are not ignorant of Satan's devices!" Most churches today cannot claim this or speak today with the same level of confidence as Paul.
"Watchman Ministries Inc" was established in 1992 as a prophetic voice to the church, and the world, to expose the teachings and practices of the "New Age" movement, cults and the occult, witchcraft, Satanism, Ancient Mystery Religions and Eastern Mysticism.
They provide training, resources, networking, workshops and seminars to churches, Christian organizations, and supporters of clients and survivors. Personal ministry, exit counseling, and consultation is provided in bringing release from occultic involvement, Dissociative Identity Disorder and Satanic Ritual Abuse, through prayer-ministry in the form of Isaiah 61 Restoration Ministry and deliverance ministry. Isaiah 61 Restoration Ministry is the name given to an exciting new approach in ministering to people who have experienced painful memories and emotional distress as a result of lie or trauma-based incidents in their lives. The process is empowering and Christ glorifying as the Lord Jesus Christ fulfils His role described in Isaiah 9:6 as the "Wonderful Counsellor."
Approximately 18 years ago, they encountered survivors of sexual abuse, incest and ritual abuse in their local church. They initially ministered with them in the church, and later took several survivors into their home. David commenced in fulltime ministry with these survivors, and was soon joined by Raelene. They traveled and networked extensively internationally, becoming pioneers in Australia in the area of Dissociation Identity Disorder (DID) and Ritual Abuse.(RA) They have also hosted several overseas guest speakers to teach and train in Australia.
David and Raelene through Watchman Ministries have been used increasingly in personal ministry to health professionals, pastors, leaders, and oversight, their wives and family members from denominations, who have been struggling with very sensitive and personal issues. Frequently they have been unable and/or unwilling to share with leaders or peers within their own denomination/organisation. This can arise from concerns about the "grapevine" and their need to maintain personal anonymity and confidentiality. This occurs within Australia and overseas.
They have conducted Christian Conferences and Workshops throughout Australia (incl. New South Wales Assemblies of God, Elijah House (Queensland); Teen Challenge (South Australia and New South Wales); Health Care in Christ Victoria for the late Dr John Ouw (Psychiatrist); Teen Challenge in NSW and SA; extensively throughout Victoria and the Eastern States. They have provided Training Workshops overseas (e.g. New Zealand, the Philippines, Singapore and in the USA at the personal invitation of the late Dr Tom Hawkins) Where-ever they conduct Conferences and Workshops they also provide and include personal Ministry following Workshops they have conducted.
David and Raelene have also sponsored guest speakers from overseas to provide knowledge, expertise and ministry to Australia. Some examples are the late Dr Tom Hawkins and his wife Diane from the US; Dr. William (Bill) Schnoebelen from the US; Dr. Selwyn Stevens of Jubilee Ministries NZ; and Andrew Strom, NZ.
David has authored a Basic Manual on Isaiah 61 Restoration Ministry, and is currently writing 2 other books with an anticipated release in 2014.