WHAT IS

ISAIAH 61 RESTORATION MINISTRY?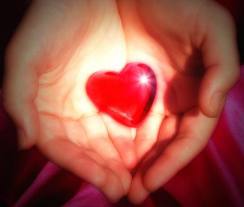 AN INNOVATIVE APPROACH IN CHRISTIAN MINISTRY TO HEALING EMOTION PAIN.
Isaiah 61 Restoration Ministry is the name given to an exciting new approach in ministering to people who have experienced painful memories and emotional distress as a result of lie or trauma based incidents in their lives. The process is empowering and Christ glorifying as the Lord Jesus Christ fulfils His role described in Isaiah 9:6. as the "Wonderful Counsellor."
The principals and approach were developed by the likes of Leanne Payne; and also Dr. Ed Smith of Kentucky. He called it "TheoPhostic Ministry" from the Greek words "Theo" meaning "God" and "Phos" meaning "Light" or "Illumination."
In Australia we call the process by the Biblical name Isaiah 61 Restoration Ministry. The promise in Isaiah 61 is that the Lord Jesus Christ will "bind up the brokenhearted, proclaim liberty to the captives, opening of the prison to them that are bound, comfort the mourners, ..give beauty for ashes, the oil of joy for mourning, a garment of praise for the spirit of heaviness, they shall become trees of righteousness, the planting of the Lord that He might be glorified. And they shall build..., they shall raise up..., and they shall repair..." as they experience healing and Divine restoration.
Jesus declared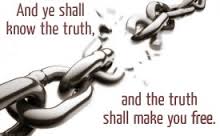 "You will know the Truth and the Truth will set you free" (John 8:32), Himself to be "the Way, the Truth and the Life", (John 14:6) and "the Light." (John 8:12).
In this healing process, we are privileged to become facilitators and witness as the Lord Himself does the healing and restoration work. No glory is afforded the facilitator, as we simply become "donkeys" bearing Jesus to the emotionally hurting and wounded.
Most people seeking assistance and support for release from emotional pain through traditional counselling approaches, are generally in possession of more knowledge and information than they can ever use, but to little avail.
Many Christian people have been wounded in and through churches, when they are judged and told that they are to "put their emotional pain from their past, "behind them" and to get on with their lives."
The insistence that hurting people align themselves with scripture or telling them "We have done as much as we can for you, so now get up and get on with life!" is of doubtful benefit bringing only confusion, condemnation and despair.
This is not to criticize those that are providing sound and balanced scriptural based counsel. Rather, this process is a complement to spiritually sound transformation and the renewal of the mind (Romans 12:2) through the "washing of the water of the Word".
The Isaiah 61 Restoration Ministry approach produces reliable, predictable and consistent healing results.
It differs from many other counselling approaches in that its "success is not dependent on the therapist's wisdom, skill and insight, or the personal effort and determination to maintain. Once healing takes place it is maintenance free because true healing is the work of the true healer Jesus Christ."
"Where most therapies require an extensive background in psychological training, Isaiah 61 Ministry is biblically based and is not dependent on any other theory of counselling." Using the principles, counselling time can utilized more effectively and efficiently, and with far less stress for both the facilitator and the client.
WHAT ISAIAH 61 MINISTRY IS NOT!
Ÿ Isaiah 61

is not

a New Age technique/practice.

Ÿ It has

no

connection with Theosophy (an occult New Age Practice).

Ÿ It

is not

guided imagery or setup visualization.

Ÿ It

is not

Cognitive therapy or psychoanalytical.

Ÿ It

does not

plant false memories.

Ÿ It

is not,

or does it use any form of Hypnosis.

Ÿ It

does not

require professional qualifications.

Ÿ It

is not

EMDR or Brief Therapy.
WHAT ISAIAH 61 MINISTRY IS.
Ÿ Liberating as a ministry tool for Pastors, leaders, counselors and mature lay people to effect release for the emotionally wounded.

Ÿ God directed, Biblically based and permanent.

Ÿ Simple and can be taught through workshops.

Ÿ Relief in as little as one session.

Ÿ Overcomes lie based theology.

Ÿ Very effective in working with children.

Ÿ Effective in personal self-work.
WHAT ISAIAH 61 MINISTRY CAN OFFER.
It can be effective in working with those affected by:
Ÿ Sexual abuse, molestation, incest, etc.

Ÿ Child and adult survivors of early childhood trauma.

Ÿ Dissociative Identity Disorder.

Ÿ Survivors of Ritual and Cult abuse.

Ÿ Dietary disorders (anorexia, bulimia, etc.)

Ÿ Issues of unresolved grief.

Ÿ Problems of self esteem.

Ÿ Fears and Phobias.

Ÿ Those affected by A & B type traumas. *
* [Note: Dr. Jim Wilder, a Christian Psychologist from "Shepherd House" in California USA, refers to A type and B type traumas. A type traumas are described as the Absence of good things (e.g. nurture, affirmation) while B type are identified as Bad things that happen.]
HOW THE PROCESS WORKS.
The belief and acceptance of false information or lies that are then retained as truths in the mind, will produce emotional pain as a consequence.
By addressing and/or confronting the original lie with God's truth at the appropriate level, the lie is exposed and dispelled by the light of divine truth. Healing of emotional and painful memories is the outcome producing restoration, peace and joy.
WHAT DO CLIENTS AND TRAINEES SAY?
"We have been training people and working with this ministry for over 12 months and I have been so impressed with the results that I have organised David and Raelene to come to NSW and do a seminar for our Pastors and key leaders.
It comes with the recommendation of myself, Michael Murphy, Kevin Brett and many others that have seen excellent results of this ministry. I have noticed that many pastors and leaders face issues in their life that they are unable or reluctant to deal with. This ministry will be of great value and assistance at that level." Ps Ian* & Ps Joan Woods Senior Pastors Hawkesbury Christian Centre NSW. *Former President NSW AOG
"A safe place for you and your spouse to receive something fresh from God, breaking free of 'those things' in your life and ministry that always seem to pull you down. Already some of our key staff members and leaders have received wonderful breakthroughs. It's not weird or fringe.. just solid Jesus-centred bible based that works." Ps. Mike Murphy, Former Asst. President NSW AOG Snr. Pastor Shire Christian Centre.
"I believe that this Ministry approach is a gift from God and an effective tool to help free those in emotional pain."
The Late Dr. John Ouw. Christian Psychiatrist. Vic.
"The conference was a miracle experience, - healing, new self awareness, learning, and above all the touch of Jesus on our lives." D & A. NSW.
"This process dealt with the grief from the loss of a baby over 20 years ago which is now a closed chapter in my life. As I shared with others, they too were helped." K. T. Vic.
"Feelings of terror and paralysis led me back to the memories as a child of being terrified in bed. Jesus met me there and I was released. The healings go on and on." H. F. Vic.
"Exposure to this healing process could assist the distressed to speedy and complete recovery." Ps R. NSW.
"I have used this Ministry approach with 3 people already and praise God they are released. Two had been under professional care, and both report they feel great and free." Ps D. Tasmania
"Life long feelings of being unwanted and of abandonment were addressed by Jesus. The lie and the feelings evaporated and have been resolved. The more people who know about this method the better." Pastoral Care Worker Vic.
"Issues of feeling unloved and of having no self-worth that disabled me were dealt with. Jesus stated in no uncertain terms that I am loved and worthy." B. V. South Aust.
"I believe that this ministry is of God because of it's simplicity and effectiveness. I believe the complex methods that are claimed to resolve conflict come from the mind of man." Health Care Professional. Victoria.
"I cannot begin to share the continuing healings that God has been doing in my life through addressing the traumas from my childhood using this process. He is peeling back the layers of painful memories from my life as one would peel layers off an onion, and He's healing me." D. Sth Aust
"I have almost never in 22 years of being Spirit-filled, seen the Lord in His role as Wonderful Counsellor until now. I would like to be trained in how to minister to others." P. C. S Aust.
"I saw the agony Jesus suffered on the cross, and how outraged He was at what my father did to me when I was little. I no had no idea that He cared for me that much. It was my healing moment and I'm set free." L. D. USA
"Jesus said He would give us the keys to His Kingdom. This one is the most powerful I have been privileged to experience. As Jesus speaks His truth, the lies that have held me in bondage are dispelled, and wholeness abounds." S.W. S. Aust.
Should you wish to know about Isaiah 61 Restoration Ministry see our details at Contact Us.
An 110 page Basic manual is available giving a comprehensive overview of the process.